Worst Phillie Ever Nominee 2010: Greg Dobbs Chase Utley
Last Modified

6/14/2010 6:33 PM

Story Summary

Could Greg Dobbs' season be WORSE than Eric Bruntlett's 2009? The stat comparison is startling. Worse. Chase Utley's season seems WORSE!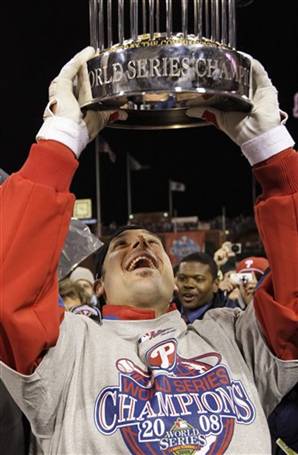 I decided to find out whether Greg Dobbs season is as bad as Eric Bruntlett's season was last year. I totally expect my friend Maureen to BOOO me unmercifully for this.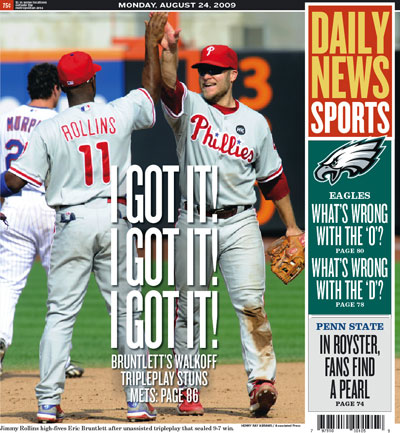 Bruntlett ahd 69 PA in his first 40 games last year. Phillies record over that time was 20-20 (Bruntlett started 10 of those games). Bruntlett had a OPS of .431. Batting just .138 with 4RBI and just 4 XBH and 15K. [Game Logs]
Dobbs has 69 PA in the Phillies in 39 games. Dobbs started 10 of the 39 games. And the Phillies record in those 39 games? 14-25. Dobbs OPS is .444. Batting just .143 with 5 RBI and 4 XBH. 1 of which was a Home Run. Dobbs has struck out 18 times.
While the two players roles are not exactly the same, the similarities are startling. Bruntlett is virtually out of baseball, because his season NEVER got better (except for the unassisted triple play).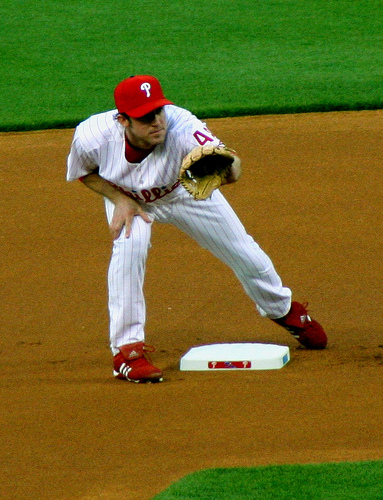 File Under No Fun. Chase Utley's season might just be worse. Consider, Chase's has 70 plate appearances in the last 17 games. Phillies record is 6-11. Utley's OPS is .440. Batting just .150 with 3 RBI and 2 XBH. Utley has only struck out 7 times. [Game Logs]
The numbers for both Dobbs and Utley are so far off career norms, that you gotta figure they are aberrations. Well, at least in Utley's case. So what should the Phillies do? Wait it out. With Dobbs, they have options. They can send him down (I believe he has options but more likely would clear waivers) to see if getting some regular Triple A at bats would correct his swing. Utley's case is much more difficult. There is no replacement. Well, there is Polanco. But who do you put at 3B? Not Dobbs, because we just sent him down. Castro? Yikes. Bring up Cody Ransom? Bring back Bruntlett? See. There are no options. We just have to ride this out. GULP.
---
TAGS: