HammRadio Today: 06/28/2006 --
Presidential Signings... Vetos or Bush Ignoring Laws?
Last Modified

6/28/2006 7:02 PM

Story Summary

Alot to talk about today... Here are your links for the day with talk on Presidential Signings and King George W. Bush, Putin, the Sports Guy and more.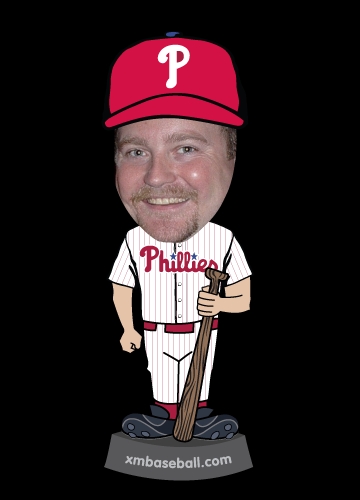 We've mentioned Presidential Signings before here. Well, I can't find where I talked about it. Maybe it was on the Proof of Concept podcasts. Or not. Who knows. Well, the legal significance of such documents has been addressed before (in 1993 during the Clinton Administration.) Which outlines the different types of signing statements. Statements that are used as clarifications, statements that indicate how the President would act on such a law in some cases but differently in others, and statements that basically say, I'm not following shit. You can search for such documents here.
It's this third case that our President GWB, has decided to use most of his RECORD signings. He basically has decided the President has the SOLE constitutional authority to interpret laws passed by congress and it's constitutionality. WITHOUT actually using his VETO, which REALLY is his ONLY Constitutional authority. He bypasses laws without using the FULL Checks and Balances that we were all taught about during School House Rock.
I'm just a bill Yes, I'm only a bill And if they vote for me on Capitol Hill Well, then I'm off to the White House Where I'll wait in a line With a lot of other bills For the president to sign And if he signs me, then I'll be a law. HOW I hope and pray that he will, But today I am still just a bill.
So tell me folks what does Bush watch on Saturday mornings if it's not School House Rock???
Look the guy is out of control, and Congress has been virtually POWERLESS since 9/11. They've let this guy run ROUGHSHOD on all of us. And we'll see what the American People think at the Polls this November.
HammLinks: Around the Web Today
There's always talk of the Flood. ANd that was in 1972. Everything in the area, someone will remind you of The Flood. Well, looks like the Levees are going to break. Think George Bush cares about Wilkes-Barrians?
It's rare when I select the Biggest Celebrity Born on Today on the Proof of Concept Podcast and it's disputed. But I mean, he was up against Mr. Miyagi and Yogurt. How can he beat them??? At least he beat Billy from Ally McBeal.
Especially if it keeps Texas Republicans in power. Wonder if PA will start districing by party lines too. Oh wait...
Um. Does anyone find Pregnant women sexy? And are not perverts? I mean I'm all for appreciating the beauty of the female form, including one that has a baby inside. But haven't we seen enough naked pregnant women? That's just me. I had the discussion with Georgia last night about Breast Feeding and I said it didn't bother me, and she said, "I know... I don't want to look, but you have to look don't you?" Well she said something like that. I don't know, I was thinking about breasts again. What, Where am I?
Putin raises the Iraqi rhetoric. And you may agree with his stance. But I'm not sure if Russia enacting revenge in US controlled Iraq is um... A good thing.
Okay... They want Comcast to promise not to withhold local sports teams from competitors. But you can keep screwing Philadelphians?
I know what you are saying. The Proof of Concept isn't on iTunes. And why is that? Well, you know why that is, because I'm playing music and waiting for the fines.
He says nice things about Randy Foye. But as my friend Georgia says, Foye is likable.
HammRadio.com's suggested On-Line listening Stations
Pows of the Day:

Filter "Hey Man Nice Shot" Indie 103.1 From LA


Pows of the Day:


Jane's Addiction "Superhero" Indie 103.1 From LA
Nada Surf "What is Your Secret" KEXP -- Seattle

Live "Beauty of Gray" Woxy.com Vintage
Matthew Sweeet "Evangeline" Woxy.com Vintage
Tears For Fears "Shout" Woxy.com Vintage

---
---
TAGS: