What's Goin On?: Proof of Concept Podcast #118
Last Modified

8/21/2006 2:14 PM

Story Summary

You've been waiting patiently 11 days for a new podcast.... then you had to wait 3 more days because of technical problems. Well those problems are fixed. So enjoy!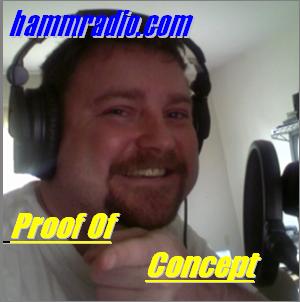 Proof of Concept #118

Finally uploaded Friday's Podcast. It seems the server HammRadio is hosted disk space was full. So... my provider moved me to a new server. So after a few hiccups, here's the latest Podcast.
We play the best music from 2006 (also we reach into the past for a classic hit.) We talk about John Mark Karr, We have the Wild and the Wacky and much more. (Mostly I forget what I talked about on Friday.)
If you haven't seen the pics from our Road Trip, well here they are!: Pittsburgh [pics], Cincinnati [pics], St. Louis [pics], Chicago [pics], and Cleveland [pics], Canton [Coming Soon].
Contact Us
HammRadio.com Hotline:
267-828-0112. Leave message after second beep.
Podcast E-Mail:
ProofOfConcept at hammradio.com
Just Click The Arrow and Play! (NOTE: will play the MOST recent Podcast!)

-- Mike Cunningham, HammRadio.com
---
TAGS: