Thank God For Tivo --
I love Television, Sopranos is back, BSG, RUN-DMC, and 24
Last Modified

4/13/2007 4:59 PM

Story Summary

Sopranos is back, so is Entourage. I'm in the middle of BSG Season 2.5 and there's a marathon coming up. And one of Jack Bauer's gadgets is going belly up!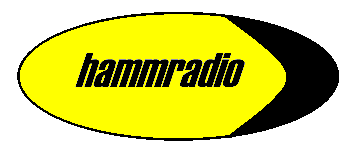 Why I love TV
I love TV. I do. But yet, I'm not fully taking advantage of everything television has to offer me. I don't have an HDTV. My Tivo is not HD compatible. I don't have a SlingBox Pro yet. I don't know why I would need one, yet. I signed up for Amazon UnBox, but I haven't yet downloaded anything. I have a video IPod but I haven't bought a single television show.
I did catch up on a Veronica Mars episode that Tivo had deleted before I had a chance to watch it. I don't have to waste valuable Tivo resources on my 2 Tivo devices to record Entourage and the Sopranos. With Pacific version of HBO plus On Demand, I will rarely miss either shows and will always catch up.
And let us' not forget DVDs which allows me to catch up on nearly any TV show I want in a few weeks or one long weekend. Television is heaven. And it's only the beginning!
2 more discs left!
I have just two more discs from Season 2.5 of BSG and I will be ready to re-arrange my Tivo schedule for the upcoming Battlestar Galactica Marathon (A Heroes marathon is forthcoming as well.
The 20-episode season will air May 16-18, starting at 8 a.m. ET each day. If you've never watched the series, now is your chance to start catching up with the DVDs.
Okay, so that sounds like a lot of work doesn't it? When I can just wait for the DVDs right? Well, have you seen my Netflix Queue? Sorry, you don't want to!
Whew, I still have HBO
I might one of those folks who only watch HBO when there's a good TV show on. And when was the last time there was a really good Real Sex episode, that didn't end up with 6 old people in the woods pretending to have an orgasm? Well, thank God for this week's Sopranos, which featured well an old person pretending to have an orgasm after some morning birthday head. If you've missed anything, here's your chance to catch up before next week.
Entourage came back this week and we've picked up where we left off. And while we were treated to some nice cleavage from Carla Gugino. Emmanuelle Chriqui was underused. Back to Sopranos, HOW hot is Anthony Jr's girlfriend.
Notes: Reverend Run; 24
I don't know if I'll be able to cry at another member of Run-DMC's reality television show. First it was a show about Jam Master Jay dying. Then it was DMC looking for his adopted mother. And now this, Reverend Run loses a baby. Remember when Run DMC was only Gold Chains and Addidas???
Sad news for Jack Bauer, Jack's PDA is getting the boot by Dell. Earlier this season, Jack's PDA was able to view some video. It was a Dell Axim (most likely x51v) like the one I own. Now what are Jack and I going to do??? In the meantime, check out the latest character points for Season 6.
---
TAGS: