What's Goin On?: Proof of Concept Podcast #98
Last Modified

3/31/2006 2:14 PM

Story Summary

Love Kittens, Zee Bar, Delilah's, Buzz Aldrins and the Continental make for an interesting night. Also we wrap up our DC trip as we head towards our 100th episode!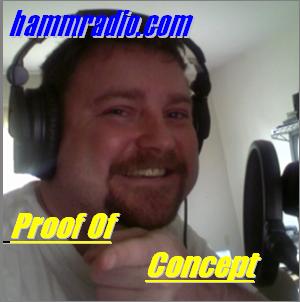 Proof of Concept Podcast #98

After a night watching the Love Kittens, no I'm not talkinga bout my Brad and Angelina nor the ferrel cats living in my backyard, I'm talking about the Burlesque show down in Resorts Atlantic City, who made an appearance at Zee Bar in Philly last night, I decided to be adventurous and talk about that and much more!!! And of course we have the Wild and the Wacky!!! And a tribute to a guy who can kill a man with his bare hands!!!
Need Your Help
Since the 100th Episode is coming soon, I'm taking requests from people on what they want to hear and how we should celebrate our 100th episode. Should it be a best of retrospective? Should I have in studio guests? Should I do a remote broadcast? Should I bring in Stripper to our South Philly studios? Well send us an e-mail at ProofOfConcept (AT) HammRadio.com with your suggestions. Or if you want to wish us congratulations on our 100th episode, we want to hear from you by calling us on the hot-line at 267-828-0112. LEAVE A MESSAGE after the second beep!
Contact Us
HammRadio.com Hotline:
267-828-0112. Leave message after second beep.
Podcast E-Mail:
ProofOfConcept at hammradio.com
Just Click The Arrow and Play! (NOTE: will play the MOST recent Podcast!)

-- Mike Cunningham, HammRadio.com
---
TAGS: