Babe of the Week Nominee: Candice Michelle, GoDaddy.com girl, is back!
Last Modified

2/6/2006 4:34 PM

Story Summary

How important is HammRadio.com? Important enough to get an e-mail from NBC that the GoDaddy.com girl will be on Jay Leno tonight!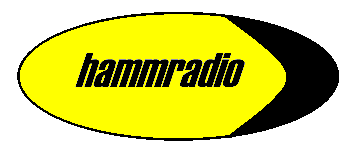 How important is HammRadio.com? Well, important enough for a flak from NBC to send me a note that the GoDaddy.com Girl, Candice Michelle, will be on the Tonight Show with Jay Leno tonight. Candice not only is famous for being the GoDaddy girl, but has a featured Diva role on the WWE RAW. The WWE has followed the controversy of the ad. And of course, Candice has signed with Playboy to do a pictorial.
I'm sure readers of HammRadio.com remember where we revealed who Candice (Nikki Capelli) is. I still get hits EVERY day, with people looking for pics of Candice Michelle. She of course, first burst onto the scene during last year's Super Bowl commercial. A commercial so controversial, that the NFL had the spot PULLED from the second half.
This year getting the commercials to pass ABC and the NFL censors was even harder, here is what GoDaddy did to get there latest commercial on. Which while funny, surely was NOT as fun as last year's spot.
---
TAGS: