What's Goin On?: Proof of Concept #9!!!
Last Modified

7/29/2005 1:49 PM

Story Summary

Another installment of the Proof of Concept. We have a listener rebuttal, all sorts of corrections, and HammRadio fails to help a blind man.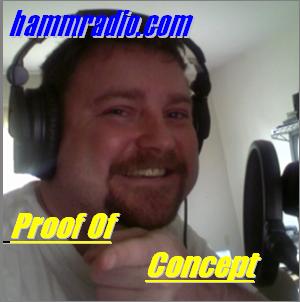 Proof of Concept #9
Just like Stella, I'm getting my groove back. HammRadio.com presents another Podcast. We're still learning the mixer and the audio. We should be re-recording the opening and IDs and commercials. Also, we should be getting a CLOSING ID ready as well. Are you excited?
Tell us what you think at ProofOfConcept at hammradio.com You can use the player on the front page, or you can download it to your computer by right clicking this link here:
Just Click The Arrow and Play! (NOTE: will play the MOST recent Podcast!)

-- Mike Cunningham, HammRadio.com
---
TAGS: