New Feature Added to HammRadio! A Message Board for all of our fans!
Last Modified

11/5/2004 1:33 AM

Story Summary

Just when you thought you couldn't interact with HammRadio? You thought we didn't listen? Well you were wrong! Now you can!!!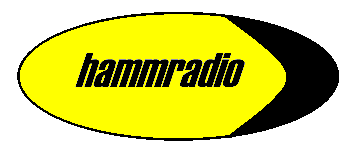 Things are going to start heating up around here on HammRadio. More rants. More discussions on Politics and Media and Sports. And we want you to join us. Just click on the link below and you will be able to peruse the message board. Which doesn't have too much going on right now.
Be sure to give us feedback on the message and what else you would like to see there and whether you like the features on the site. As always you can always shoot us an e-mail here at hammradio.com by e-mailing us at webmaster @ hammradio.com. Let's get started on the message board now!
---
TAGS: