HammRadio Today: 3/6/2009 --
Yah Mo Be There, The Michael McDonald Meme
Last Modified

3/6/2009 6:20 PM

Story Summary

So after looking at a picture of Ferris Bueller's Mia Sara, I needed something to make my day. How about looking into the Michael McDonald meme???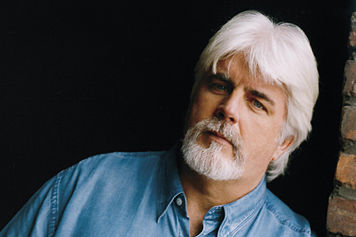 So the latest viral meme out there is Michael McDonald. I suppose his return to glory was shaped by 40 year old Virgin in this scene. McDonald known for his days with Steely Dan and the Doobie Brothers and hits like Yah Mo Be There and What a Fool Believes.
The Michael McDonald meme has spread to shows like 30 Rock, where Jenna sings in the form of Michael McDonald in the Valentine's Day episode. But this meme has it's histories in a long ago SCTV clip with Rick Moranis and Harry Shearer. With Shearer putting on the beard to sing back up for Christopher Cross for his hit, "Ride Like The Wind."
The meme goes much further with the fantastic online series Yacht Rock, which goes "Behind the Music" with Kenny Loggins, McDonald, Hall and Oates and Christopher Cross. Highly enjoyable. One of the episodes features the SCTV clip!. I implore you watch these clips:
Yacht Rock Episode 1
Yacht Rock Episode 2

Now I'm not the first person to address this phenomenon. It seems this has been taking
over 2009 for a while.
What is our fascination with Michael McDonald? For me it started when I was a kid and remembering hearing my parents playing the Doobie Brothers "Minute By Minute" Album. It was furthered by their appearance on
What's Happening.
What prompted this post??? The Sports Guy posted this link. Just tremendous. I hope you get hours of enjoyment out of this.
HammLinks: Around The Web Today
Oh... Mia Sara... you delicious thing. Years later... not so delicious. But good job on the purchase of the "fakers".
Yeah me too.
I need an intern. I did't learn after the whole 1.9% financing on the Toyota 1 Ton fiasco. I have a file where I keep notes for projects and other ideas for HammRadio.com, other sites, novels, movies etc. One section is called "Bad Videos". The idea? To do a shot for shot remake of cheesy 80s videos. Journey's "Separate Ways" was on this list. These guys beat me to it. Don't worry
Have you heard the Max Tundra clip "Which Song"? Everytime I hear it, I expect El Debarge to emerge singing the theme song to Short Circuit 3. Did you know there was a Short Circuit 2???. Supposedly, Wall-E is NOT Short Circuit 3. Supposedly. Here's the trailer for the original Short Circuit.
HammRadio.com's suggested On-Line listening Stations

Pows of the Day:


*** POW OF THE DAY ***

My Daily Spot
I keep forgetting to put this new feature on the site as a blogroll somewhere. But I wanted to give you a peek into some of the links I check out daily/regulary. I call it "My Daily Spot".
My Daily Spot

General News

PORTALS

SEARCH
---
TAGS: