HammRadio Today: 8/1/2008 --
Anthrax Scientist Bows Out Disappointingly
Last Modified

8/1/2008 6:51 PM

Story Summary

I think new 24 bad guy, Tony Almeida would go out differently, that's all.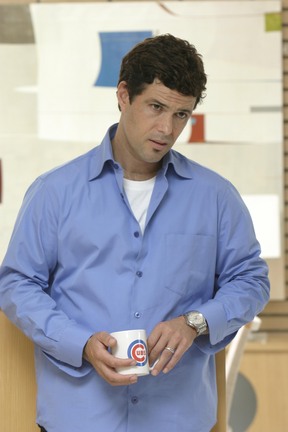 Anyone else disappointed that this guy used pills to go down? and not some really cool new super bio-weapon. I mean if you are the leading Bio-weapon engineer and the Feds are about to pick you up for sending Anthrax to Congressman. Wouldn't you want to go out with a bang? You know like my buddy Kyle says with a "aerosal monkey pox or something". Just really disappointing is all.
I just hope that when Tony Almeida comes back on 24, they can use this plot better.
HammLinks: Around The Web Today
Most software is poorly designed. I mean look at HammRadio.com. It's awful. And don't get me started on ATMs. Okay, here's one suggestion. Store my language choice on my card. I don't want to have to select a language again. Secondly, give me a fee threshold. I will automatically accept fees of 3 dollars or less. Anything more, ask me. That way I don't get screwed at the casino or strip club. But I can quickly get in and out of a stop and go.
Seriously, Alyssa Milano is a big time Dodger's fan. She loves herself some baseball. She was even at Citizens Bank Park with me a few weeks ago. Well, technically we were in the same building. But you get the point.
Why Obama has to comment on anything Ludacris has to say, is just, plain, I don't know what is the word that could be used to describe something so nonsensical, it's preposterous. Yeah... I can't think of it.
And if so, does that mean you can't take your music with you?
I think. I stay up at night worrying about things like this. If I was Superman, I'd probably fix this problems. More likely, though, if I was Superman, I'd spend most of my afternoons on Rittenhouse Square using my X Ray Vision.
Cuban has an interesting idea about Small Businesses.Here's what he says about Digital Media And the future of internet video
Kyle says, "He TOTALLY got those Duke boys!"
HammRadio.com's suggested On-Line listening Stations

Pows of the Day:


*** POW OF THE DAY ***

My Daily Spot
I keep forgetting to put this new feature on the site as a blogroll somewhere. But I wanted to give you a peek into some of the links I check out daily/regulary. I call it "My Daily Spot".
My Daily Spot

General News

PORTALS

SEARCH
---
TAGS: