Charlie Manuel Quote of the Day --
Sputtering.
Last Modified

7/9/2008 3:51 PM

Story Summary

Charlie Manuel Quote of the Day: The Phillies are a game and a half out of first. And our Ace stopped a 3 game slide with another fine pitching performance 11K and 0ER. Uncle Cholly speaks...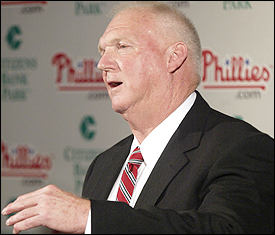 Charlie Manuel Quote of the Day

The Phillies are in trouble. And technically I'm not on speaking terms with them. I put Ryan Howard On Notice the other day, in the middle of an 11 game hitting streak. Maybe, as a fan, I'm pressing. Maybe, I'm sputtering.
What does Uncle Cholly have to say about the Offense?
"People say our offense had sputtered," the Phillies manager said, a trifle defensively, as late as yesterday afternoon. "I can tell you a lot of things that have sputtered."
Yup. That's Our Manager.
---
---


-- Mike Cunningham, HammRadio.com
---
Vote For Pat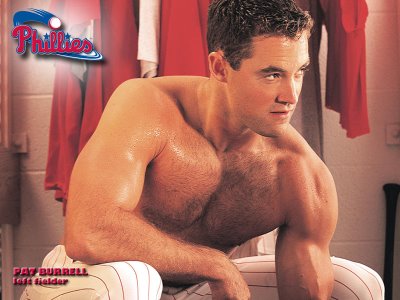 We have about 24 more hours for you to vote for Pat Burrell. The Cira Centre has changed their lights to help get out the vote for #5. You should too. Take those Christmas lights you have still up and make a five out of them. Vote for Pat. He's A Man! He's a Machine! No... He's a MANCHINE!!!
---
TAGS: