HammRadio Today: 10/4/2007 --
Van Halen ROCKS??? The Wachovia Center?
Last Modified

10/4/2007 8:19 PM

Story Summary

The Van Halen tour hit Philly. And while some folks would have bet against the tour getting this far, my buddy tells me why the tour will continue...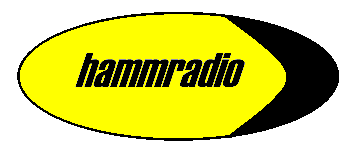 One story we have been following, is the current Van Halen tour. My buddy beer-z hit the Wachovia Center for an impromptu run. And you'll be surprised at his response! You can see video evidence along with the set-list here. For those of you have voted on whether this tour would still be going, check out there results:
Here's my buddies review:
here are my general thoughts - keeping in mind that I hate David Lee Roth.

1) It was f*cking awesome!
2) It was so awesome that I will say this . . . every once in a while me and the boys will see a gig (Matthew Sweet circa 2001, Idlewild, The Afghan Whigs, Urge Overkill 1993, Hey Mercedes 2003, etc.) which restores your faith in rock and/or roll. This was that sort of show. No lies. Huge. Loud. Clean. Fun. Awesome
3) I still hate DLR's persona but I now finally "get it" when people say that they love DLR over Sammy - I still maintain that Sammy is way better of a musician and singer - way better - not even close. But there is something that DLR does that is perfect with this band. The way he works the crowd - he wasn't a clown or an ego maniac - just a good, fun showman - and he sounded very good. It kills me to say this but it's true. I think because the Van Halen brothers are so touchy and moody - it keeps DLR in check.
4) Because the Sammy era began right in my musical wheel house (9th/10th grade) when I first started getting serious about music - I always thought that Van Halen before Sammy had "like one or two really cool songs but that's it". WRONG. They played for two hours straight and every song was "Oh sh*t I forgot about THAT one!" They have about 20 all-time classics.
5) Eddie Van Halen is frighteningly awesome. He's also frightening to look at. I was amazed at how really awesome he is after years of taking it for granted. He played without his shirt all night and he is emaciated and skinny like an Ethiopian - did not look healthy.
6) Wolfgang Van Halen did a great job and looked genuinely amazed with wonderment at what was happening but not intimidated or scared in the slightest. Granted Van Halen bass is not complicated at all - it's moronic but the young kid was great. And my research tells me that he really is just 16 years old which shocks me. He's a fat kid though apparently hasn't discovered the coke and heroin on tour yet - but definitely knows where the beer and doughnuts are.
7) Alex Van Halen is a lousy drummer - again, not hard to play Van Halen songs but this guy got lucky he popped out of the same womb as Eddie so he can steal money the rest of his life. It didn't stop him from having a gratuitous 10-minute drum solo though. I don;t even like when the greatest drummer of all time, Neil Peart does drum solos - let alone a hack like Alex Van Halen.

HammLinks: Around The Web Today
Okay... not his entire Red Sox... but a lot. I don't know why... I'm beginning to loathe Simmons and his Boston fandom. I wish Boston would go back to sucking.
And yet SHE still can swim!?!?! Amazing. This happens in America and that kid gets sent to Kevin Federline.
It's a good thing that Bush is back to focusing on our economy again.
Amazing and you thought Philadelphia Politicians were CORRUPT!!!!
HammRadio.com's suggested On-Line listening Stations

Pows of the Day:


Foo Fighters "Let It Die" Indie 103.1
Band Of Horses "Is There A Ghost" Indie 103.1
*** POW OF THE DAY ***

My Daily Spot
I keep forgetting to put this new feature on the site as a blogroll somewhere. But I wanted to give you a peak into some of the links I check out daily/regulary. I call it "My Daily Spot".
My Daily Spot

General News

PORTALS

SEARCH
---
TAGS: