HammRadio Today: 4/17/2007 --
Nutter Nuts About Philly Gear
Last Modified

4/17/2007 6:11 PM

Story Summary

The Mayoral race is heating up. And Nutter has a great idea! Sell T-Shirts. Yeah... we thought it would be a great idea too.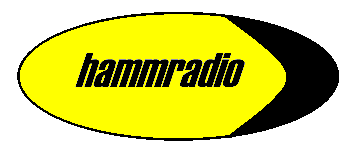 The Mayoral race is heating up. And Nutter has a great idea! Sell T-Shirts. Yeah... we thought it would be a great idea too.
Michael Nutter has been in the lead in my mind for who should be Philadelphia's Next Mayor. But this idea is a little nutty. I'm all for looking for ways to generate revenue. But this seems a little absurd.
Since it might be time to pay attention to this Mayoral Race, I will take a note from Watching24.com and start giving points to each the Mayoral Candidates. And each week we will update them here on HammRadio.com. How's that sound?? Let me know what you think.
And now, here are links.
HammLinks: Around The Web Today
Pop Candy is back and gives us this treat. Whitney I missed you!
It seems this guy thinks there is a conspiracy about the lack of African American players in baseball. But he doesn't tell us what it is... You MIGHT have a A$$-Hole of the week nominee here. Doyel thinks something is amiss too.
But wait a minute... JT the Brick says they should CHEER A-ROD. Which is it/??
Okay, this didn't really clear up anything for me. Very boring article. Thanks anyway.
I blame Clinton for this.
Here's why he might have done it. Here's another reason. And... how easy was it for him to purchase his LEGAL gun. Count 33 deaths from a legally purchased gone thank you. Can we get a running tally??? Thanks!
From the Dana Carvey show...
Watch David Stern "Fix" the draft. Watch Pat O'Brien look for coked-up models in the crowd.
Fan back in Fan Appreciation http://www.philly.com/philly/sports/20070417_Sixers_to_put_fan_back_in_fan_night.html
I don't like Red Sox fans as a group anymore. Except for Bob who shares Phillies season tickets with me. He's okay. The rest can go suck it. Oh wait... my Uncle Steve and his family. Okay... except for those, the rest can go jump off a bridge... wait... Remember that guy from Average Joe. I liked him. But the rest...
I wouldn't say Chevy Chase INVENTED weekend Update right??? It was Lorne Michaels right? Nope, I guess Chevy updated the wikipedia article.
HammRadio.com's suggested On-Line listening Stations

Pows of the Day:


Michael Franti/Spearhead "Yell Fire" Indie 103.1
Kaiser Chiefs "Ruby" Indie 103.1
Silversun Pickups "Lazy Eye" Indie 103.1
Weezer "Undone The Sweater Song" Indie 103.1
Placebo "Running Up That Hill" Indie 103.1
The Replacements "I'll be you" Indie 103.1
*** POW OF THE DAY ***

My Daily Spot
I keep forgetting to put this new feature on the site as a blogroll somewhere. But I wanted to give you a peak into some of the links I check out daily/regulary. I call it "My Daily Spot".
My Daily Spot

General News

PORTALS

SEARCH
---
TAGS: